All-in-one fleet payment solution - your alternative to fuel cards
Connecting journeys across Europe. We simplify fleet management - from depot to destination - through connected services and our network of truck stop locations.
Where can you use the SNAP fleet payment solution?
SNAP is available at over 420 truck stop locations across Europe. Our fleet payment solution is used every 15 seconds across the continent to pay for truck services - without cash or a card.
Truck parking
Drivers can pay for truck parking with SNAP Account at over 275 truck parks across Europe - including over 100 Depot Parking sites. These are predominantly exclusive to SNAP Account drivers and have enhanced security features. 
Truck wash
SNAP Account customers can pay via their licence plate number at over 120 European Truck Wash locations. We have a dynamic system that supplies frequency control – allowing you to set washing limits and prevent unnecessary spending.
Fuel
Did you know that you can use SNAP to pay for refuelling - saving your drivers time and saving you money? SNAP Fuel offers a sustainable, transparent pricing structure and discounted rates at our partner company, Certas Energy's refuelling locations.
Dartford
Each time you use the Dartford Crossing, we guarantee you won't receive a charge for overdue payment. Transactions appear on the same invoice as your other SNAP Account activity, and we save you the hassle of dealing with Dart Charge directly.
Truck roadside assistance
Our truck Roadside Assistance package offers a fast, reliable, 24/7 breakdown service for HGVs. We keep you informed throughout the process, and repairs will only start after consulting the driver – meaning no surprise bills.
Fuel cards altervative - how does SNAP Account work?
Over 7,000 fleets throughout Europe are using SNAP Account as an alternative to fuel cards to pay for their truck services - all via vehicle licence plate numbers.
See below to learn more about how SNAP Account works:
You won't pay any signup or subscription fees. You will have two account options and payment methods to pay for your SNAP services when your complete your registration - arrears and deposit.

Add vehicles to your account

Once you sign up, we'll send you your unique login details for your SNAP Portal. You can use your portal to add your vehicle licence plate details and decide which vehicles can use each SNAP service.

You can add as many vehicles as you wish and will have the choice to group trucks by service use.

Pay with SNAP Account

When drivers use SNAP Account to pay for their truck parking or washing sessions, they have two options using their vehicle licence plate number to pay:

Some locations have self-serve payment terminals for drivers to log their transactions, and others will have staff who will record your driver's licence plate details.

Receive all expenses in one invoice

After your drivers use SNAP Account to pay for truck services, the fee adds to your monthly invoice. Our digital system allows you to manage multiple HGV services for all your vehicles - on one account and without cards.

Book truck parking spaces

SNAP Account customers can pre-book truck parking spaces at any of our 110+ Depot Parking sites using the intruck app, via the SNAP Portal or by calling the SNAP office at +44 (0)1603 777242.
Fleet payment solution - what are the benefits of SNAP Account?
SNAP has been simplifying fleet management since 2010, and our industry-leading technology connects your truck journeys across Europe.

Our customers won't ever pay setup or subscription fees to open their accounts, and we have over 420 locations available for your drivers across Europe - with 10 new truck stops added monthly.


Other SNAP Account benefits include:
Reduced fleet administration
Find truck stops easily
Secure truck parking options
Certainty about the service's final price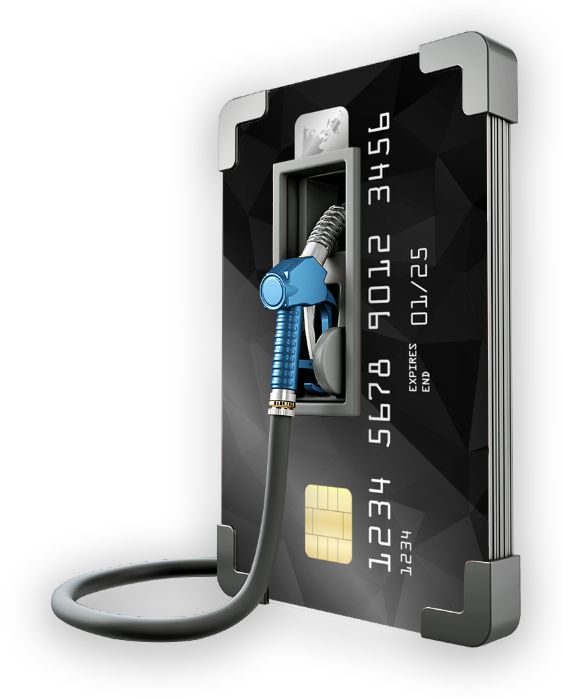 SNAP Account vs Fuel Cards
Although drivers can opt to pay for truck parking and washing with a fuel card, using SNAP means you won't have to pay the extra surcharges that fuel card companies add to truck stop services - saving precious cash. And SNAP means drivers don't have to carry a card and collect receipts.

SNAP Account removes another stress for your drivers when working on the road. Our fleet payment solution means drivers won't have to hold on to their paperwork to reimburse costs.
Turn your spaces into cash

If you have empty space in your yard a lot of the time, sign up with SNAP. We maximise the revenue you can earn from existing facilities, we put the word out to our customers about your secure parking and they head your way
Why SNAP?
Somebody uses SNAP Account to pay for their truck services every 15 seconds across Europe. Our award-winning platform is already trusted by over 7,000 fleets throughout the continent, and we are quickly growing our European truck stop network.
Sign up for free
SNAP Account - what do our customers say about us?
Wincanton

"The best thing about SNAP Account is the ease of use for our drivers. Wincanton drivers can phone SNAP or use the intruck app to book parking spaces at SNAP's Depot Parking Sites. Then they can pay 'paperless-ly' through our sites SNAP Accounts."

Jack Richards

"SNAP Account has saved us a considerable amount of money by improving efficiency, reducing receipt handling, and not having to repay driver's expenses. We also see it as an important part of the package we offer when recruiting drivers and therefore, SNAP helps us retain our existing ones."

Fenwick Haulage

"SNAP makes life so much easier for my drivers when stopping out, rather than have to pay out of their pocket and claim it back, just give them the registration and bingo sorted, even makes it easy to find the truck stops with the SNAP detailed map."

L Cunningham & Daughter Haulage

"I've been on board with SNAP virtually from day one. As it has grown, it has given my drivers more flexibility in where they can park without having to spend their own money and claim it back. It also cuts the risk of losing receipts and combines all my parking charges on one, easy-to-process invoice. The constant addition of new parking/washing facilities makes the job that little bit easier."
Frequently asked questions
Do I need any system or software to start using SNAP Account?)
We supply all the software you need to start using SNAP Account. Once you have signed up for our service, we will provide you with login details to your SNAP Portal. 
We created the SNAP Portal to make your life easier. You can use your portal to manage your account, add and remove vehicle licence plate numbers, download transaction history and pre-book truck parking spaces. You can also add more business users to ease your own workload. 
What is the difference between SNAP Account and fuel cards?)
As two leading truck stop payment options, there are several subtle differences between SNAP Account and fuel cards.
One contrast is the fact that SNAP Account has no hidden charges. SNAP customers can also access its exclusive Depot Parking network and manage all their truck services on one account, including Dartford toll crossings and roadside assistance.
Where can drivers pay with SNAP Account?)
Truck drivers can pay with SNAP Account at 420+ locations across Europe - in the UK, France, Germany, Belgium, the Netherlands, Poland, Spain, Denmark, and Slovakia - with 10 new truck stops added monthly. 
SNAP locations include large motorway service stations, independent truck parks, truck washing facilities and exclusive, pre-bookable SNAP Depot Parking sites. 
Do you add any markup to the prices of services when I pay with SNAP Account?)
The price of SNAP Account services is the exact same price advertised at each location. We want to supply affordable truck services for drivers across the continent, and SNAP does not add markup or added fees at any truck stops on our network.
What facilities can I find at your truck stops?)
We offer transparency to our customers and advertise all the driver and security facilities at each location on our locations page and the intruck app. 
The available facilities vary in each location, but drivers and fleets can check that a truck stop has everything they need before arrival. 
How can I book truck parking spaces for my drivers?)
SNAP Account customers can pre-book truck parking spaces at any of our 110+ Depot Parking sites using the intruck app, via the SNAP Portal or by calling the SNAP office at +44 (0)1603 777242.
Is signing up for SNAP Account free?
We do not charge signup or subscription costs for new fleets joining SNAP. And you will have two account options and payment methods to pay for your SNAP services when you complete your registration:
Arrears:
No deposit needed
A 2-3% surcharge is added to each transaction
You won't have to leave a deposit for an arrears account, but 2-3% is added to every invoice – 2% if paying by Direct Debit, 3% if paying by BACs or card.
Deposit:
Deposit required
No surcharge added to transactions
A deposit account involves a security payment worth two weeks' usage. This deposit will never be used to pay invoices and will be returned to you in full (minus anything you owe) if you close your account.